I have just purchased and installed Pro after trying out the free version. One thing I have noticed since upgrading however is that I can no longer put a background on a "Sydney FP: Services Type A" widget.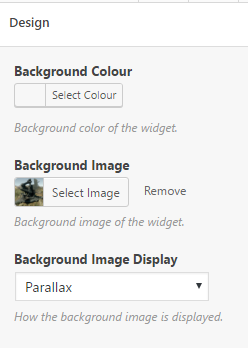 This seems to be a bug as identical settings work for Type B.
What I am trying to do (which worked on free) is use Page Builder to stretch a row full width then have a Parallax effect on a background image underneath my services.
Is this a known issue or is there a workaround I should try?